When the word 'community' is used in early years settings, often the first thing to come to mind is going on outings. Be it to the local park, postbox or even for a walk in the village. For us at Beach Babies, community means so much more than just going out of the setting.
I want to take you back to the definition of the word community "a group of people living in the same place or having a particular characteristic in common".
Although we may not live at Beach Babies, we do spend lots of our time here. Each child who comes through our doors will become part of our community. Our practitioners, children, their families, and extended families are our community too and are at the core of what we do and why we do it.
Back in 2014, Beach Babies was invited to take part in a multi-national 3-year project looking at community engagement within early years settings within England, Sweden, and Italy (https://www.bricproject.org). Being part of this project has helped to shape our settings vision on community engagement, and appreciate what is on our own doorsteps. Through the project, we discovered that the journey was just as important and sometimes more so, than the end destination. Through going on walks in our surrounding areas the children have an abundance of learning opportunities. By taking the same route on a regular basis the children can look out for familiar landmarks and environmental print. They will also highlight what has changed over time, and question where objects have gone if they are no longer there.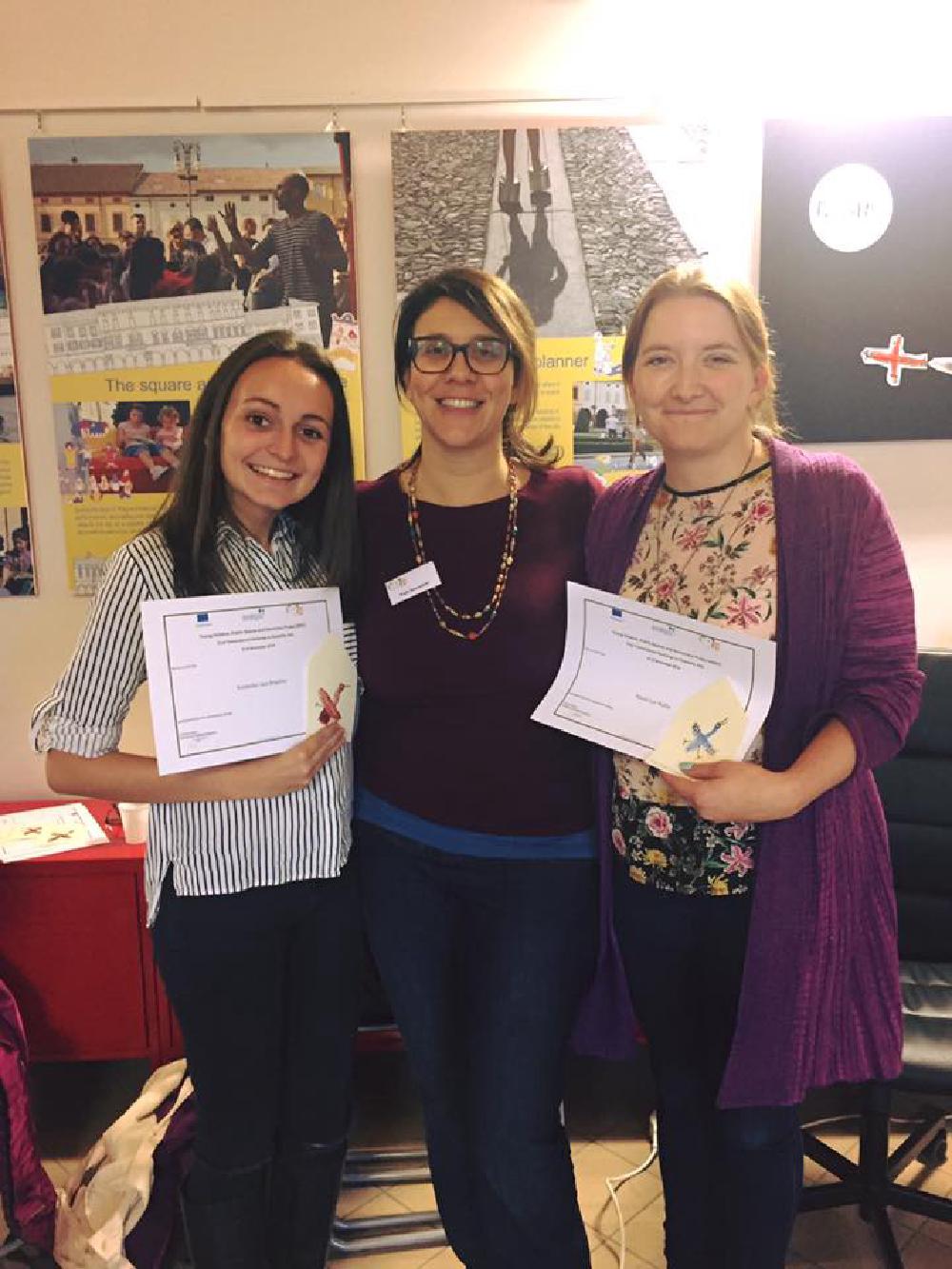 Kimberley and Nicola spent 5 days in Reggio Emilia with the Bric project.
As a setting, we have outlined 4 curriculum goals which we want children to participate in and have time to really explore. To do this, the children need to be given regular opportunities rather than occasional exposure. One of our four curricular goals is: 'For children to be an active member of the community'. So, we have planned a variety of purposeful experiences in each age range within the setting.
For our baby rooms, the community is small, as we want the children to feel really secure within their surroundings.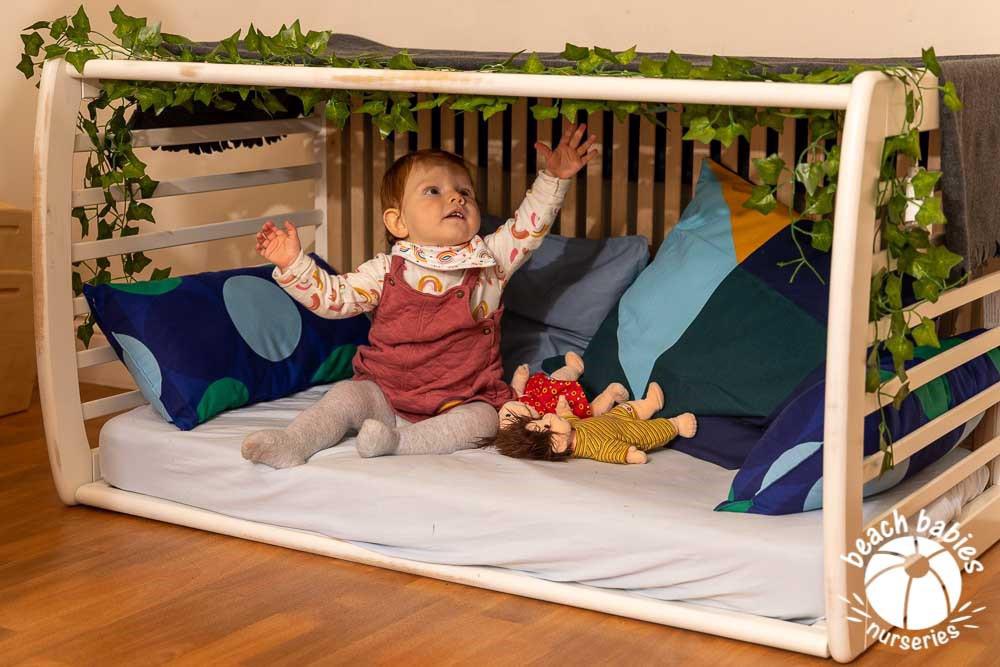 For them, their community is the other children within the setting. We provide time for them to explore the different areas of the nursery and the children within those spaces. By doing this the younger children can learn from their peers (scaffolding) and the older children are left feeling empowered from supporting their younger peers with their learning. These interactions happen daily, be it in the bathroom when the babies are having their nappies changed or over lunchtime when some of the babies will come into the preschool room.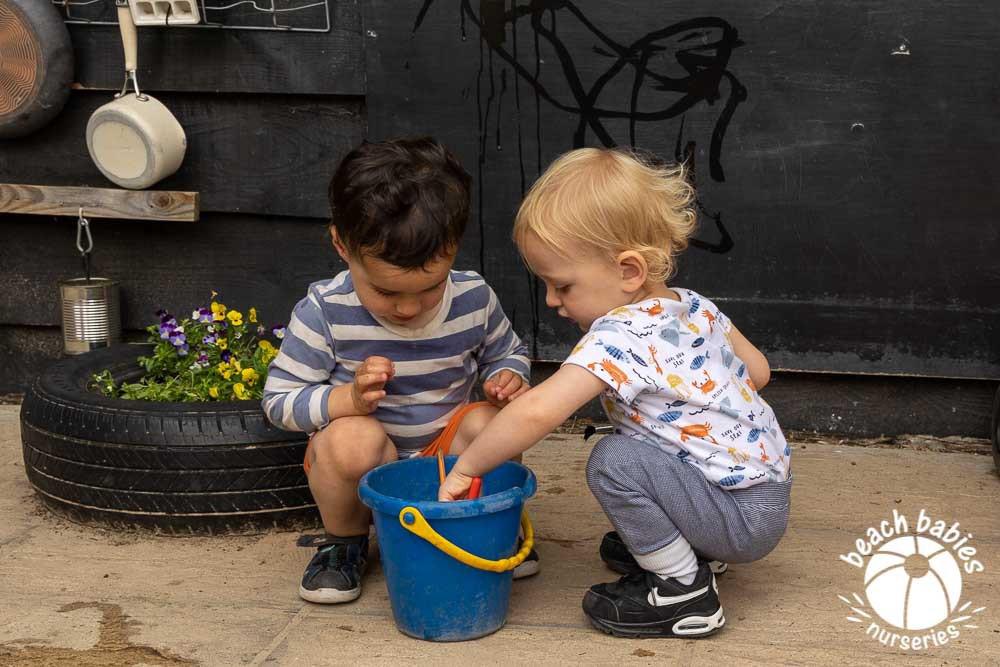 For the baby room at Landbeach, the Orchard has become a space that they will visit regularly. This space has an array of opportunities that change as the seasons do.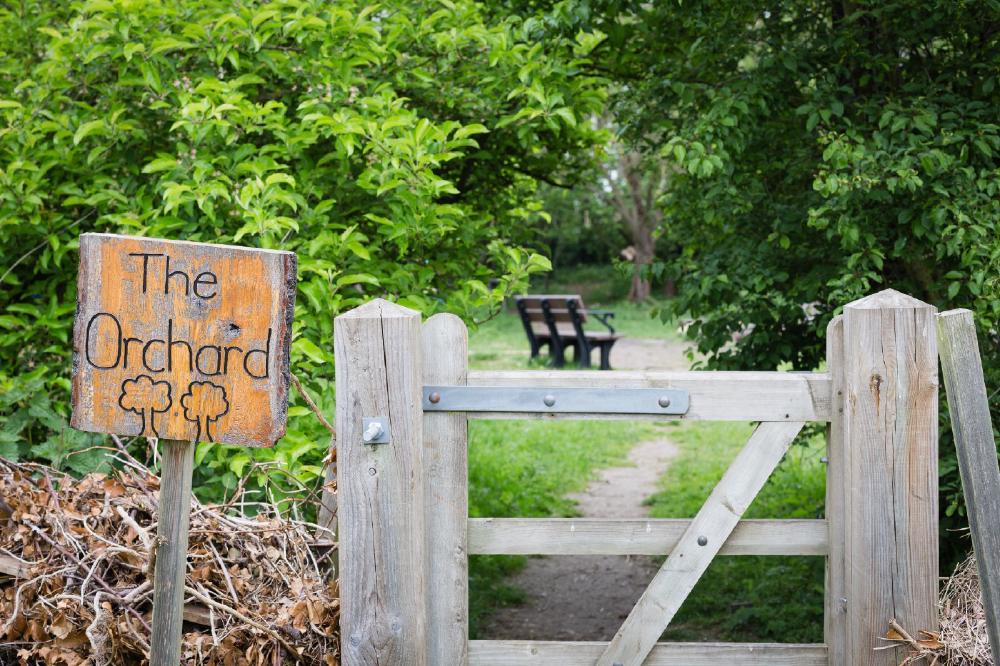 Take the ground, a space which can often be forgotten, but where babies will spend lots of their time. In the summer months, there will be long grass to feel and smell. In Autumn, the leaves will start to fall, which provide great crunching sounds when squeezed. In the Winter the muddy puddles will come which are great for stamping in. The Spring brings green leaves and blossom that starts falling to the ground, providing a range of different textures to explore. This is just one component of this space but provides so many different experiences. By coming to this space on a regular basis the children feel confident to explore and re-explore different aspects of it with familiar adults.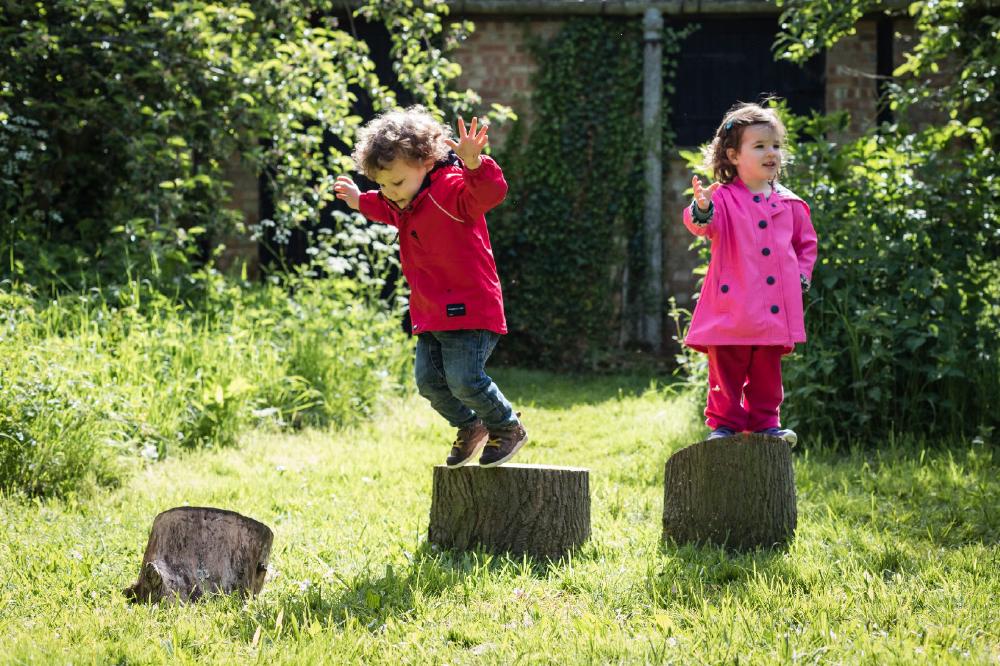 Fun at the orchard at Landbeach
Behind the Wilburton setting lives Granny Peck, the children can walk up the track to visit her garden, she has a variety of animals living there, including a horse and some kittens.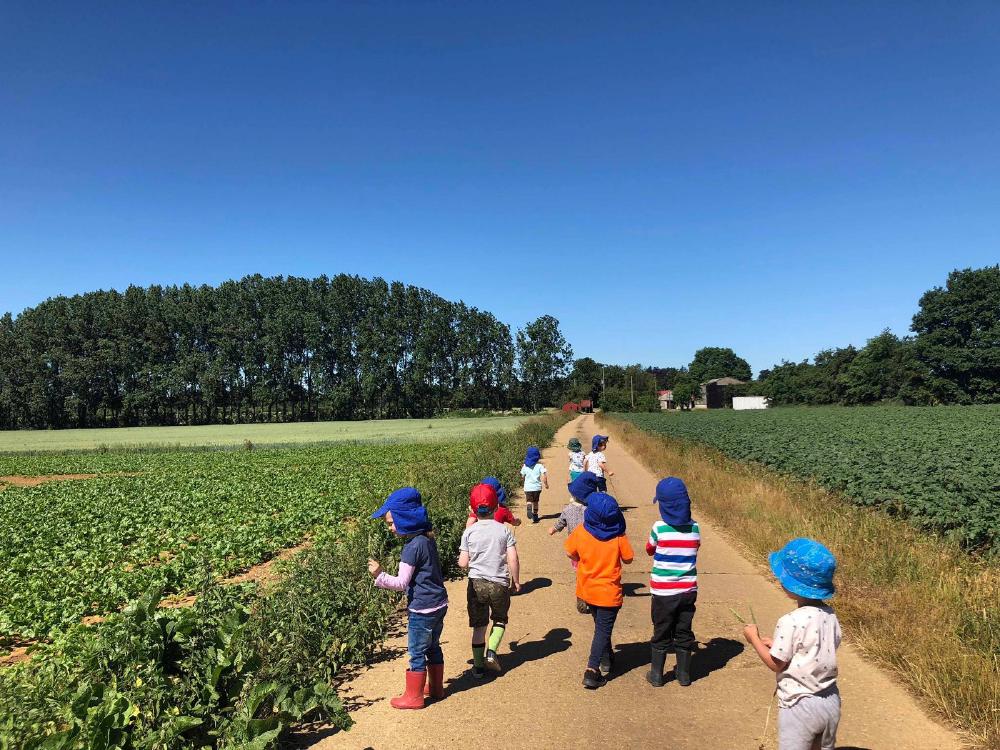 Walking to see Granny Peck at Wilburton
By visiting over several years, we have been able to build a great relationship with Granny Peck and both the children and practitioners really enjoy being able to visit her and her garden.
Community engagement doesn't only have a positive impact on the children within the setting, but through visiting places, we have been able to support projects and funding applications they have been undertaking. Such as the Landbeach Tithe Barn, where the children have learnt about the process of growing wheat and turning it into bread. Tithe Barns are becoming increasingly rare and the one in Landbeach is the only remaining one remaining in Cambridgeshire, this is truly a unique experience.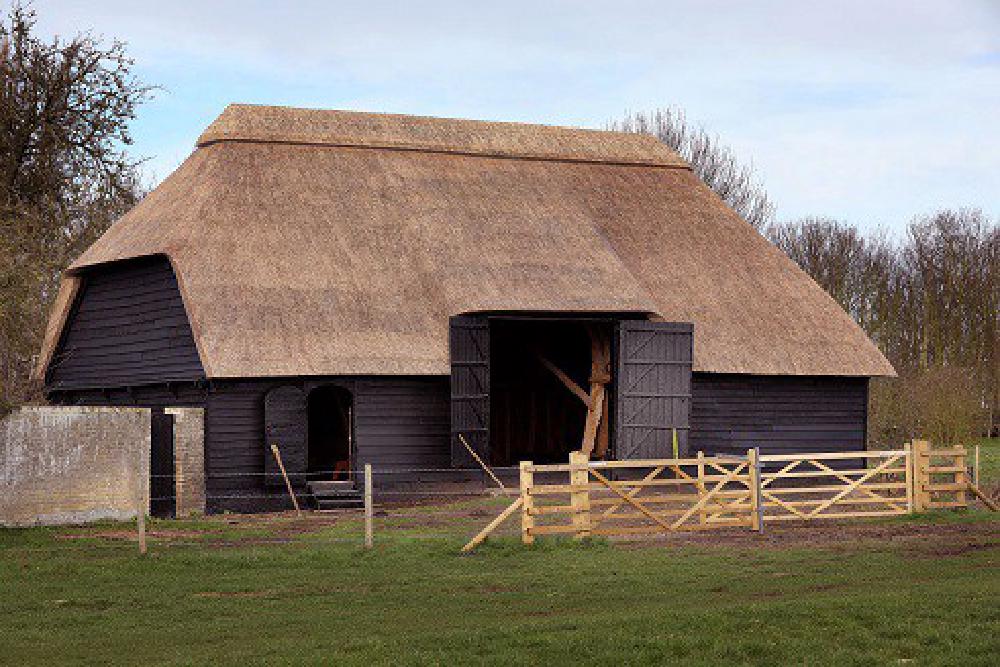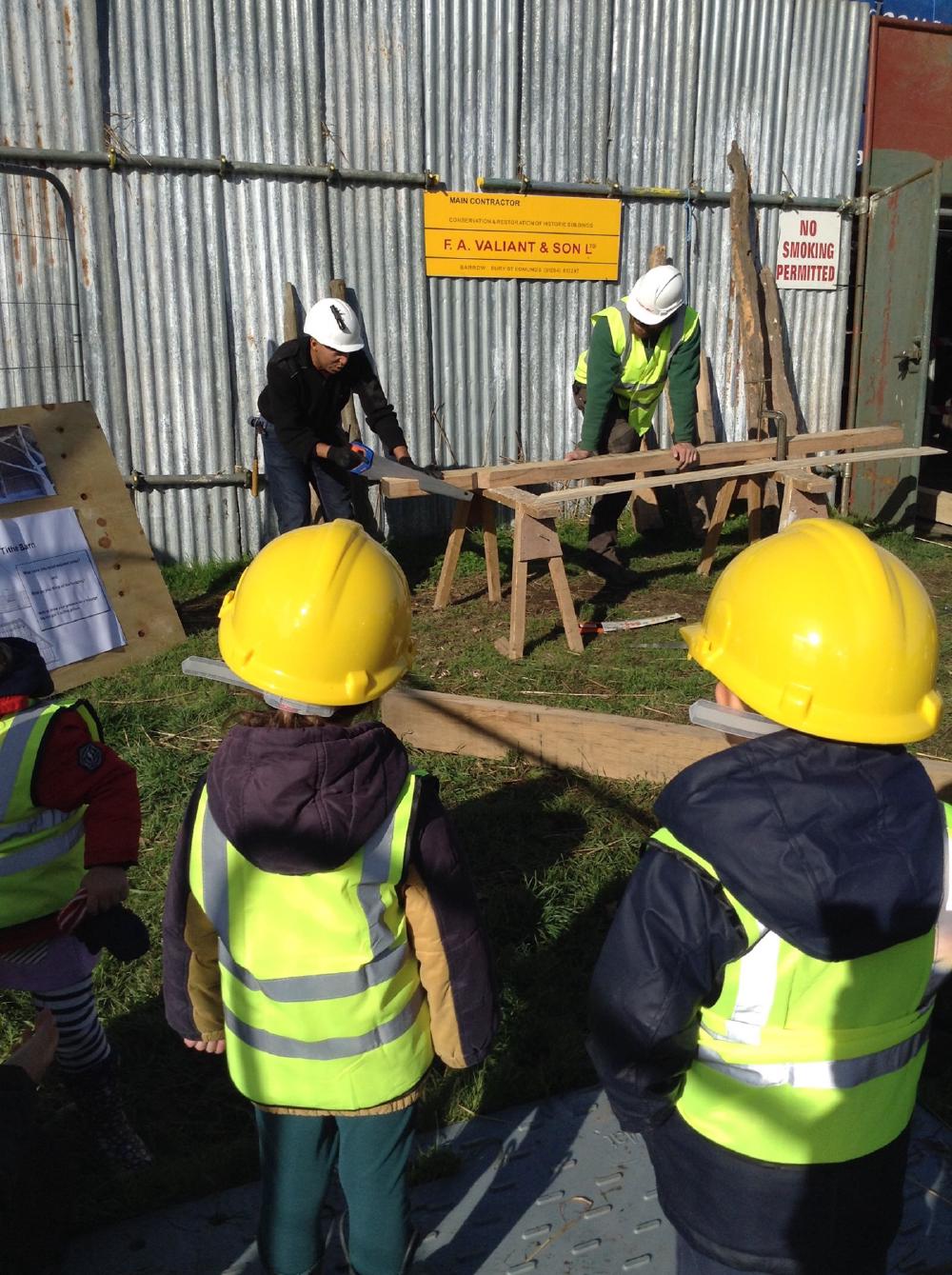 A presentation to us by the carpenters who are helping with the restoration project on the Tithe Barn at Landbeach
Another local organisation we visit on a regular basis is The Green Minds gardening project. The garden was originally founded as a charity, to support adults with their mental health. It is just a short walk from the Landbeach setting. The space is set over 3 acres and has ponds, raised planting beds, and a variety of wildlife to investigate. By taking the children here regularly they have been able to take ownership over the space and add their own mark, such as installing a hedgehog house and planting some bulbs.
Off to visit Green Minds, the amazing therapeutic gardening project set up by our neighbours.
As previously mentioned, our community really does start with our families. Each year at Wilburton, they hold a firework display. This is a great way to introduce fireworks to children as it's in an environment that feels safe and familiar to them.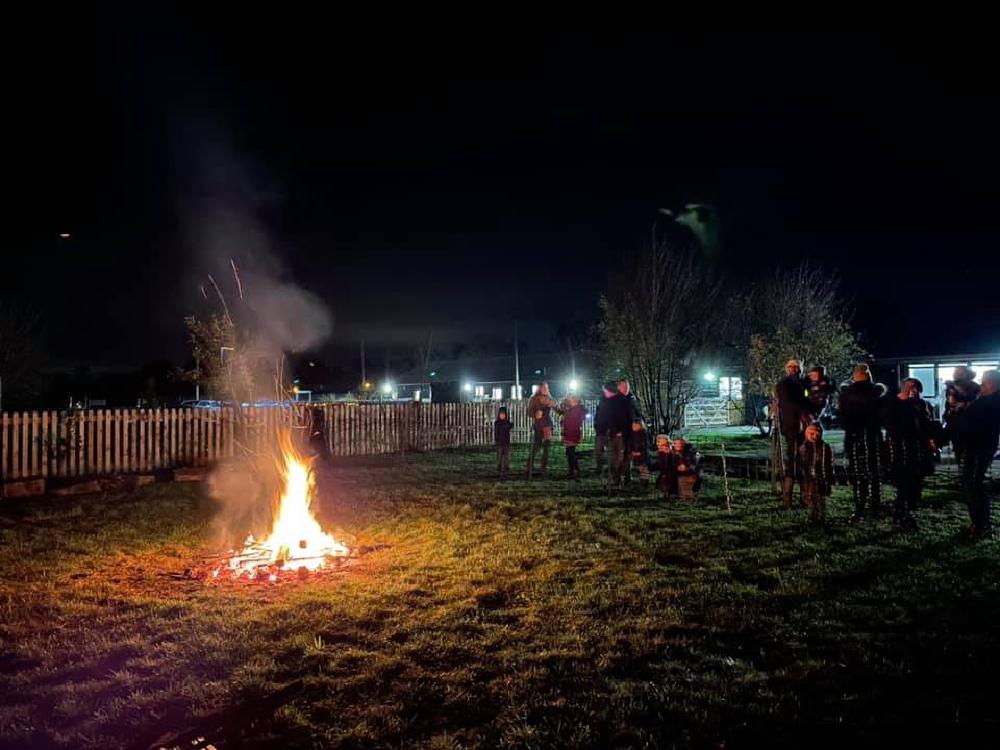 Wilburton Firework display
This also happens at our group coffee mornings which are held several times during the year, be it for a particular cohort or for new families starting with us. It's not just our current Beach Babies children who are invited to attend these sessions. In October half term we invite our school leavers back to the setting so they can share their experience of school with us and get to meet up with their Beach Babies friends.
When educating children, passion and excitement for a subject really do capture children's attention and imagination. So, another way in which we get our families involved is to invite them into the settings to share their hobbies or job roles with us. Over the years we have had, a post person, a moth expert, yoga instructor, a carpenter, emergency services, cooking experiences, reading stories in different languages, the list goes on. The children really enjoy having their own parent/carer in the setting as they feel a great sense of pride in having 'their person' come in to visit.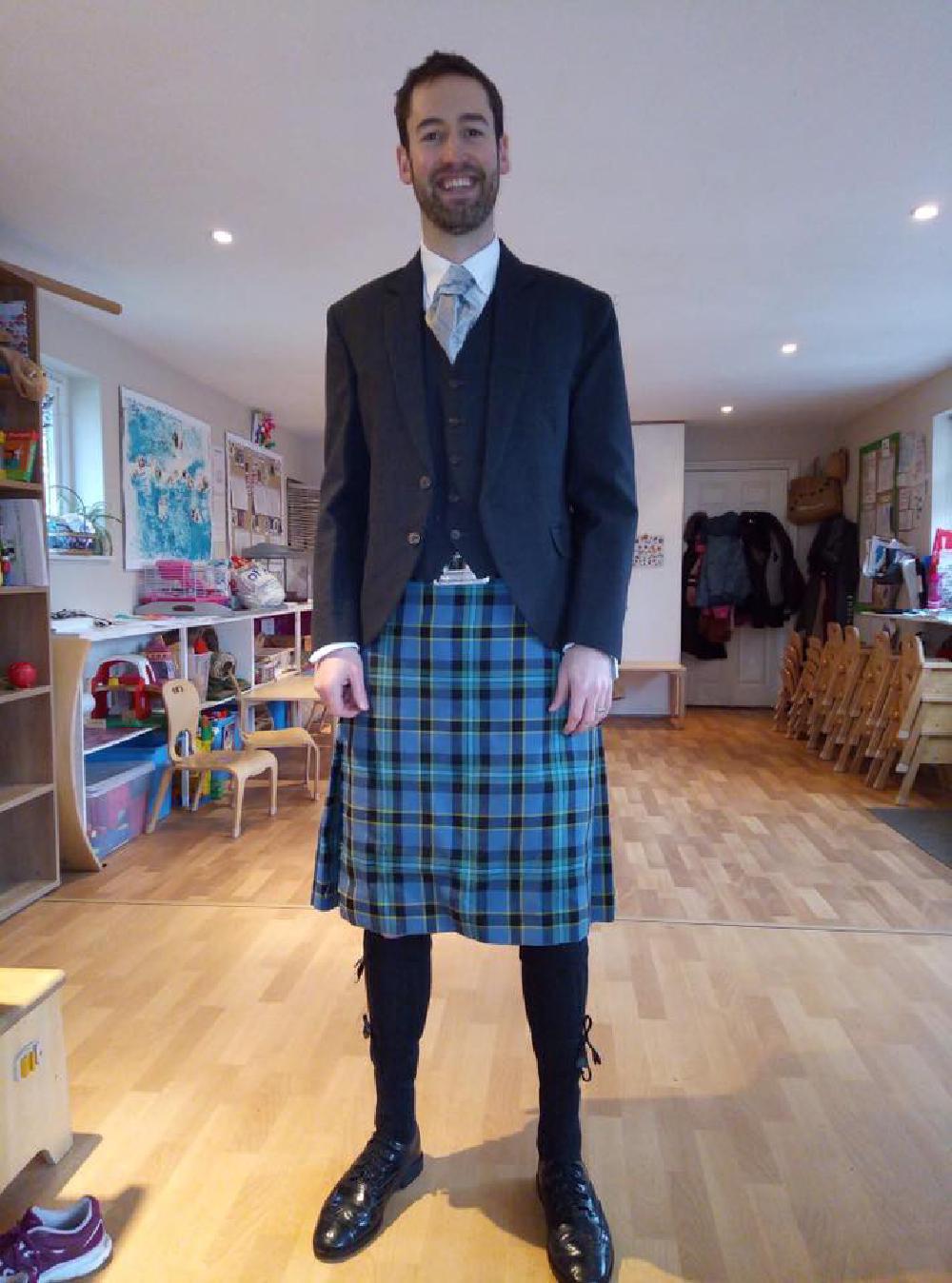 We love welcoming our families in to chat with us. We learnt about Burns Night from one of our Scottish Dads.
Our community is forever changing as more families join us, they will bring new skills and passions which we would love to use within the setting. As we continue to go out into the local areas around us, we will discover new interests that reflect the current cohort of children and will also be able to offer different experiences. One thing that will not change is that our community really is at the heart of what we do.
By Kimberley Brightley