At Beach Babies we know that without our wonderful staff, we wouldn't be where we are today. They are bright, passionate and full of the wonderful energy that brings smiles to the children's faces each and every day.
Not all of our Nursery Practitioners realised this passion straight away, however.
You've probably met Chloe over at Wilburton. Did you know that she has just been accepted to The University of Cambridge to study for her PGCE? We are amazingly proud of her achievements and also very lucky that she arrived through our Beach Babies gates, coming from a career far from childcare.
" Hi! I'm Chloe, and I'm currently an Early Years Practitioner in the Preschool Room at Beach Babies Wilburton. I've worked on and off at both Beach Babies settings, Landbeach and Wilburton, over a number of years and I've now been full time since October 2020. I thought I'd tell you all a bit about me and how I've come to be at Beach Babies, and how it has helped me gain a place at the University of Cambridge to become a teacher. I left school in 2014 with an excellent academic record but no real idea about what I wanted to do for a career. I headed off to the University of Exeter to study International Relations, a subject I loved and was fascinated by but not one that I saw leading me into any specific job. To that end, I extended my degree as long as I could, taking an extra year to go and study at the University of Adelaide and live in South Australia. I was fortunate to use all of my breaks from university that year to travel around Australia, and over to New Zealand and Indonesia as well.
I then graduated in 2018 with a high 2:1 but no graduate job to go to.
I moved back home to Cambridge and was lucky enough to be offered a Marketing and Communications internship in a local private school, which I did for 5 months, learning a huge amount and developing a broad range of skills. I then was able to pursue one of my passions which is live sport. I pursued roles in the sports industry, working in hospitality and events. I was incredibly lucky to work for the Marylebone Cricket Club at Lord's Cricket Ground in the summer of 2019. I worked on the World Cup Final and the Ashes Test Match, and was part of a team that delivered 10,000 hospitality experiences over the season. After that I moved onto working for Arsenal Football Club as a Meeting and Events Coordinator. My role meant that I was responsible for managing all of the internal events at the Emirates Stadium, which could range from two-person meetings to Community events of 300 people. I also managed a variety of partner events, including for Arsenal's principal partner, Emirates Airlines.
However, after only a few months at Arsenal, the COVID-19 pandemic hit, and the events industry was crippled.
In September 2020, the entire Meeting and Events team was made redundant from Arsenal, and I found myself adrift with little chance of getting another role in sports and events due to the ongoing pandemic. It was during this time of uncertainty that Tracy asked me to come back to Beach Babies temporarily to help out and provide an extra pair of hands.
Early Years was not something that I had previously envisioned working in full-time but after just a few weeks back at Beach Babies, I'd asked to stay permanently. I loved being around the children and being a part of the Beach Babies community.
It's now been four months of being a full-time practitioner and I still love it. Being at Beach Babies has helped me to realise that I have an opportunity now to pursue my other passion, which is education. To that end, I have been looking into gaining a teaching qualification. I have recently been accepted onto the Primary PGCE programme at the University of Cambridge (after a four-hour Zoom interview!). I'm overjoyed to have been accepted to such a prestigious institution and incredibly grateful for the opportunities that I have been afforded. Although it will sadly mean leaving Beach Babies in September, as I will be studying full-time, I'm hopeful that once I'm a fully qualified teacher I'll be able to come back and share my new knowledge and experience with everyone in the Beach Babies family."
So, I guess, what I wanted to portray in this blog was that it's okay that your dream job and career may not have worked out, you can still move forwards. Keep taking those small opportunities, as they can often lead to the discovery of a passion. Throughout our lives, we drift into careers but can still love them.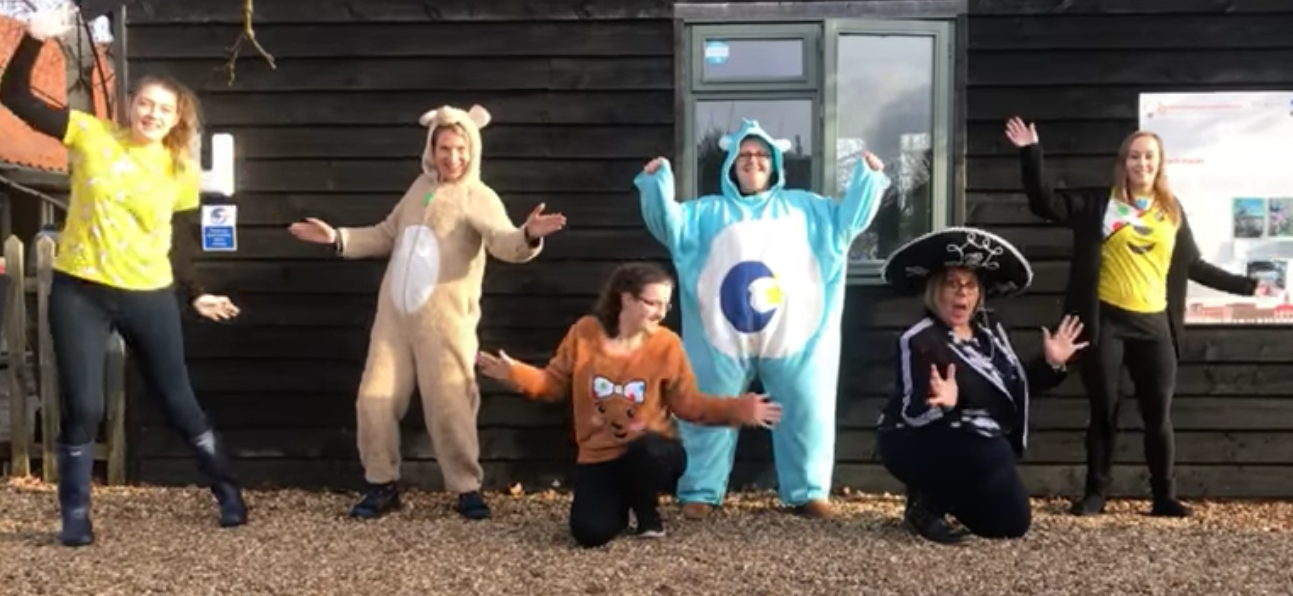 … and finally, never, ever underestimate Nursery Practitioners. They are bright and great at their jobs — just look at Chloe. She adapted her day to day to reach her dreams.